I had the turkey discussion before Thanksgiving, I think, so rather than re-hash it, I thought I would show my wife's work on the biggest turkey she has microwaved to date, 17 lbs.
Ready to start:
Other side: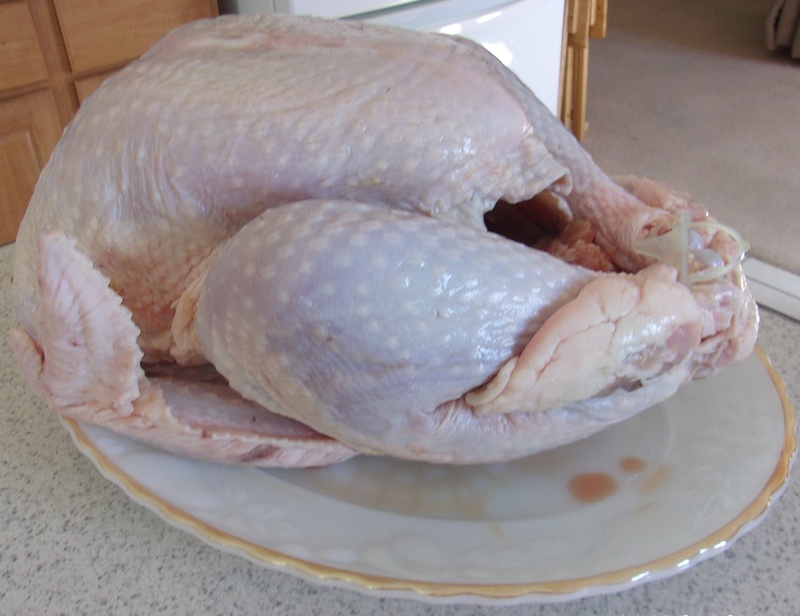 He easily fit in our big Sharp oven. This time I talked her into using Micro/Convect Mix; in the past, she used straight microwaves. Results pretty identical, less cook time this way, I believe.
Here's what he looked like after only 20 minutes: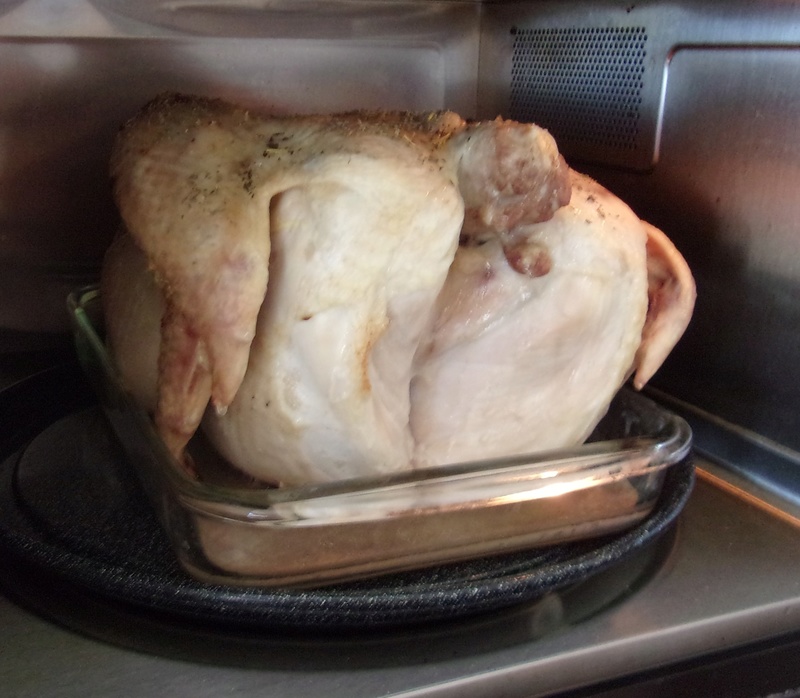 Done! Total cook time 140 minutes. Just a tad over 2 hours, internal meat temperature checked out at 175 degrees F, breast meat tender & juicy!
She initially sprinkled some type of poultry seasoning on it before starting. Made a sort of mottled appearance. I know better than to intrude upon her methods as she goes along!