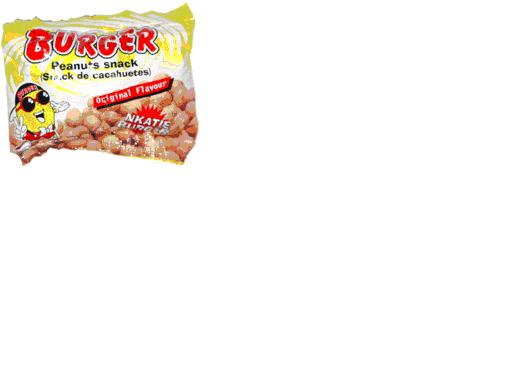 This is my first purchase from a store selling African food and my first product from Ghana.
The small bag cost me a buck
The peanuts had wheat flour and sugar on them says the ingredients list.
Peanuts had a brownish color to them.
The peanuts were not bad tasting, but not special at all.
I give this product a medium sized thumbs up.