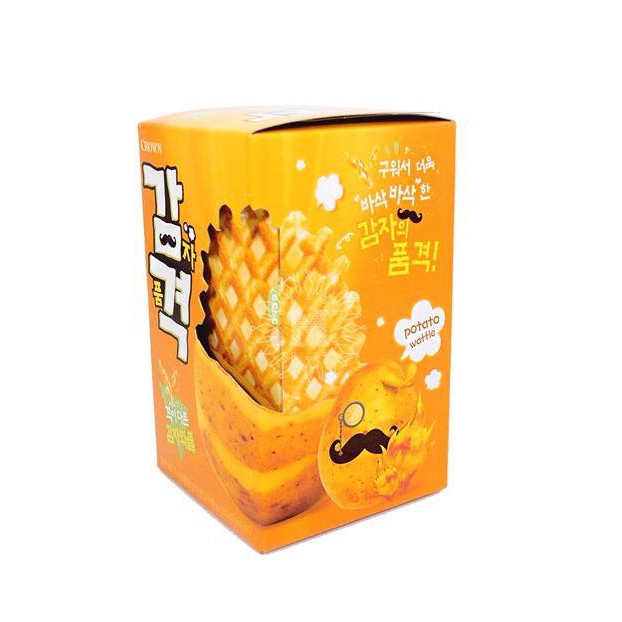 Back to the asian food store for this item in a box...
I opened up the box and we had six foil packages filled with 2 potato waffles a piece.
The potato waffles were large in size. A few inches long by a couple inches wide.
The box listed this item as a one serving box.
The potato waffles were nice and crunchy.
Flavor here was solid.
I give this item a big thumbs up and if you are lucky to get a box pick one up.