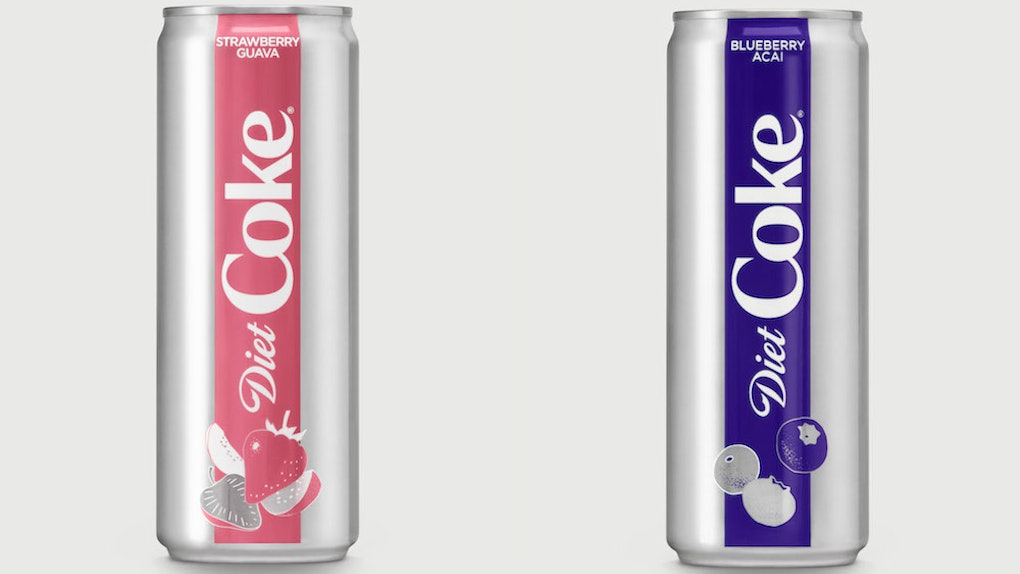 I found both of these news flavors at a local grocery store for 99 cents a can.
Both of the flavor here looked a whole lot like coke.
Both of the flavors had solid burp potential
Both flavors here to me were weak.
I give both Strawberry Guava And Blueberry Acai a minor thumbs up with the ever so slight edge to Strawberry Guava.