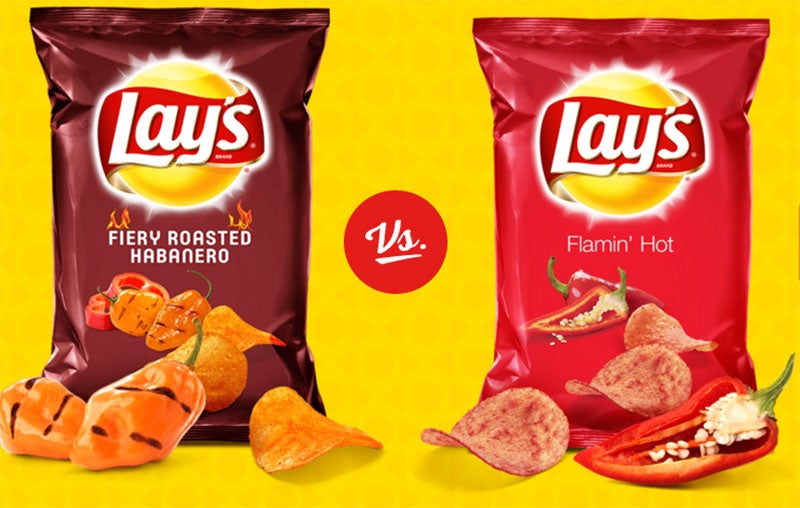 This is one of four new flavors released by the lays company.
each chip was certainly loaded with seasoning and flavor.
These chips did bring some heat and could lead you to a nose blow.
The chips though were just NOT hot enough for me.
I can only give this flavor a medium sized thumbs up as it needed more heat for me.