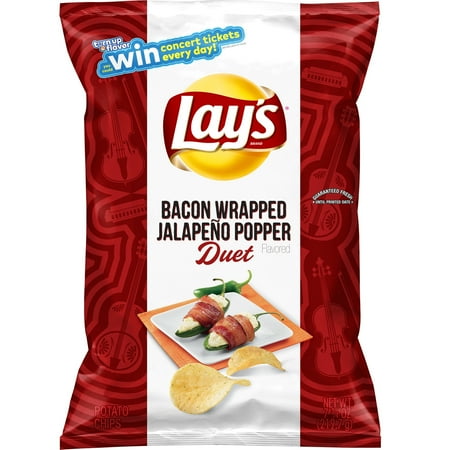 This is supposed to be a so called new flavor from the company?? Why it says duet though is beyond me.
Lay's Bacon Wrapped Jalapeno Popper was already released before in a Wavy format....
The chips did have some flavor to them. Weak bacon and jalapeno flavor.
I can only give this item a minor thumbs up at best. I say skip this one as the company was just being fully lazy here.