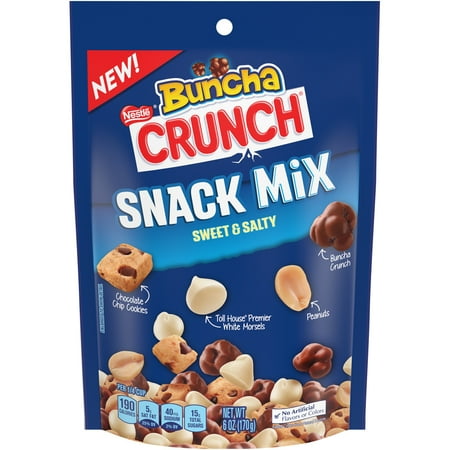 I found a 1 dollar 2.5 oz version at a Dollar General.
You get Buncha crunch, peanuts, Toll House White White Morsels, and chocolate chip cookies.
The chocolate chip cookies were good even if it was hard to find one with chocolate chips in it.
The rest of the mix was fine as well.
I give this item a big thumbs up.