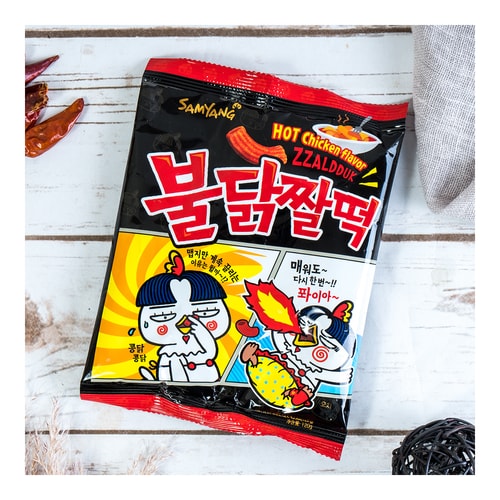 Back to Asian Food Store for this item
Well they did look nice and hot.
Another noodle like snack..
So hard to tell if it had hot chicken flavor though with the added red pepper spices.
sure were nice and crunchy.
I give this item a medium sized thumbs up at best.