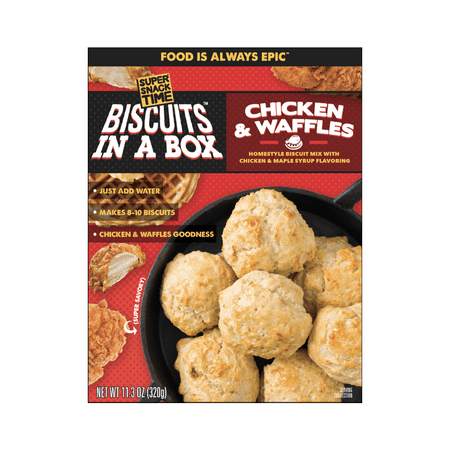 Okay so I spotted this box at a local wal-mart.
The flavor here was really different so it was worth a pickup from me.
All this needed was a so called half a cup of water and a lightly greased pan.
I opened up the package and took a whiff. Did seem to smell different than just regular flour. Did seem to have a faint maple syrup flavor.
I had some chicken thighs with these biscuits.
I baked them off in the oven and I think I gave them a minute or two too much. Sure was browner than the picture on the box.
These sure did have a texture of a biscuit.
The maple syrup was full on weak imo.
So disappointing here.
It is a rarity here by me, but I just have to give this item a
BIG GIGANTIC thumbs down
and a full on skip.