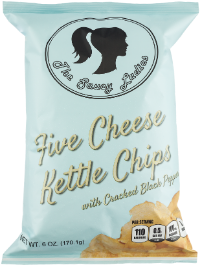 I have not been in Marshals in a while so I stopped in and saw this item in the clearance section of the store.
All the chips in the bag were nothing but TINNNNNYYYYY..
These chips certainly did have a solid crunch to them.
I could see only some black pepper on the chips.
The cheese flavor here which was supposed to include Romano, Blue Cheese, Cheddar, Asiago, and Parmesan cheese was sooooo non existent...
I will give this item a minor thumbs up at best here as it was a flavor flop, but had that solid crunch.