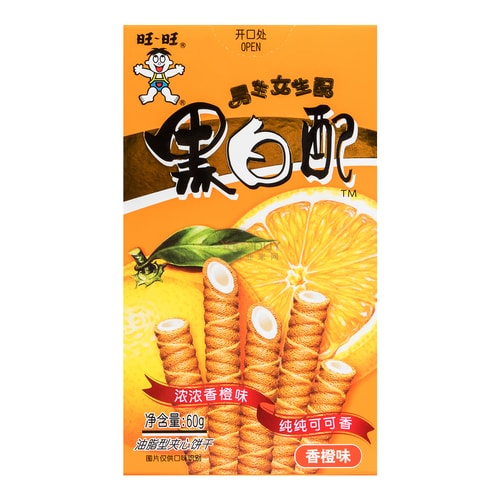 Found this item in a box at the Asian food store...
each wafer roll was dark brown, hollow, a few inches long, and had a white center.
The box was listed as one serving.
The item hear really did taste like an orange.
I have to say if you can find it, pick up a box as I give this item a big thumbs up.