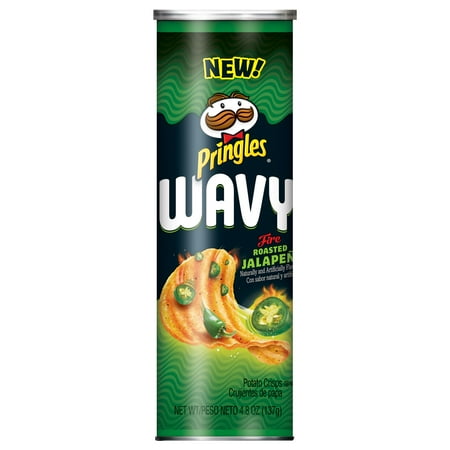 This item was spotted at Walmart. The Wavy Pringle is back again in 2019.
I say this pringle is slightly thicker than a regular pringle.
The ripples are wide-ish like wavy lays potato chips.
The size of this package is 4.8oz which is .7oz smaller than a regular flavored plringle. Also a regular flavor pringle has 3 more pringles per serving.
The crunch here is much louder than a regular pringle.
The flavor here is not bad at all. You do get some heat, but not much at all.
I will give this item a medium sized thumbs up in the end.