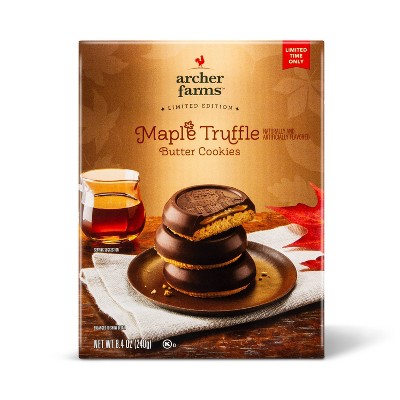 This is new item at Target that is not going to last long.
I would say these are like oreo cookie sized for one of them.
The butter cookie was nice and tasty.
Good milk chocolate flavor, Good filling although not much of it at all in one cookie.
A medium sized thumbs up from me at the least.