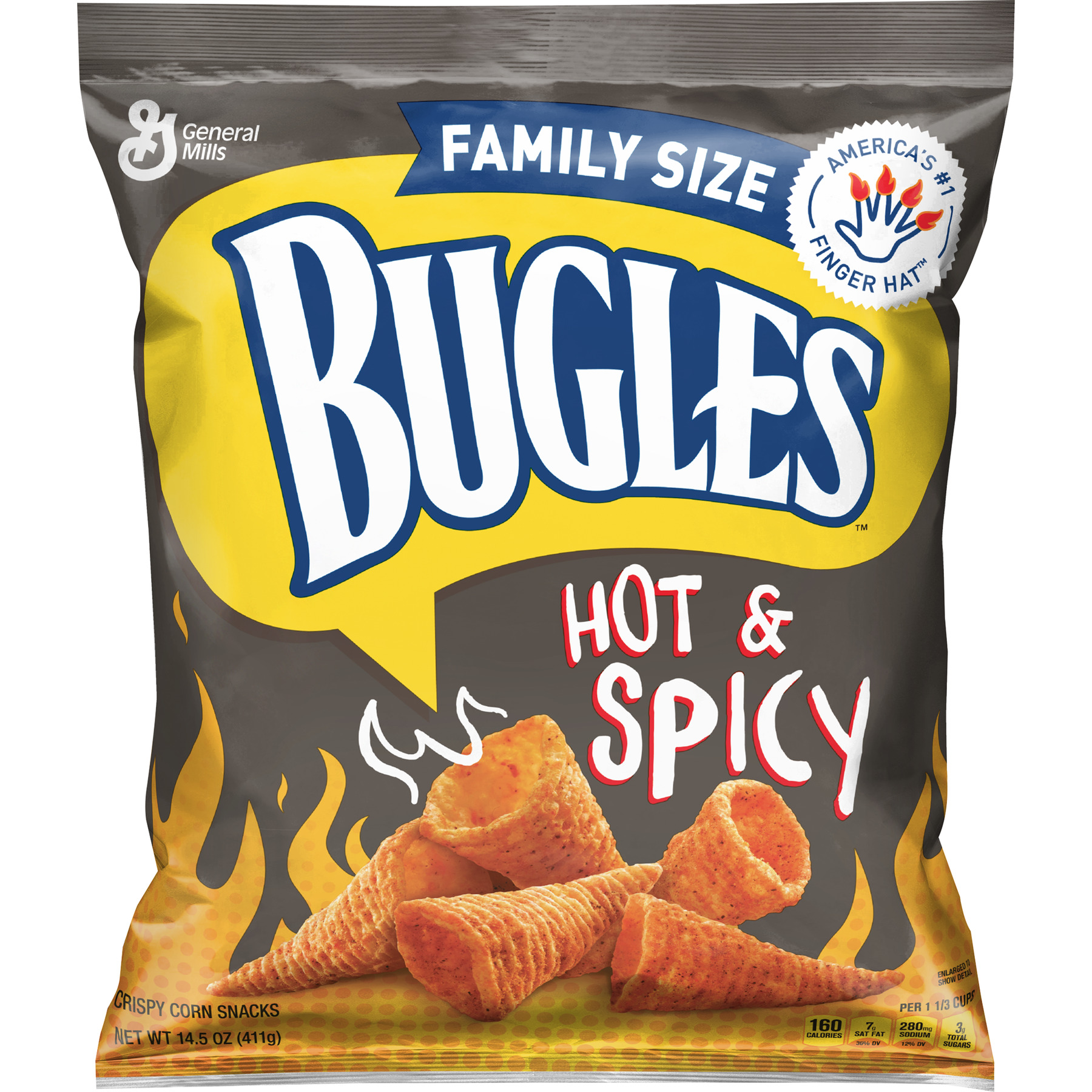 This is supposed to be a new flavor from this brand.
I found a bag at Wal-mart.
Each Bugles certainly was loaded with some spices.
The flavor here was solid.
Nice and crunchy bugles for sure.
This item had more of an light afterburn of heat than front up heat.
Not super spicy at all.
I give this flavor a big thumbs up.