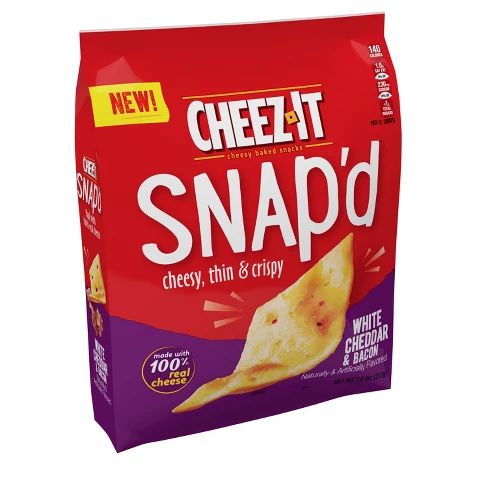 This product was spotted at a local grocery store...
The back of the package says:
irresistibly cheesy
delightfully thin
Crave-ably crispy
I say they met all that.
These had a nice crunch and cheese flavor. Tough for me to find a lot of bacon flavor here though.
The shape here is a diamond shape.
In the end I still want to give this a big thumbs up.