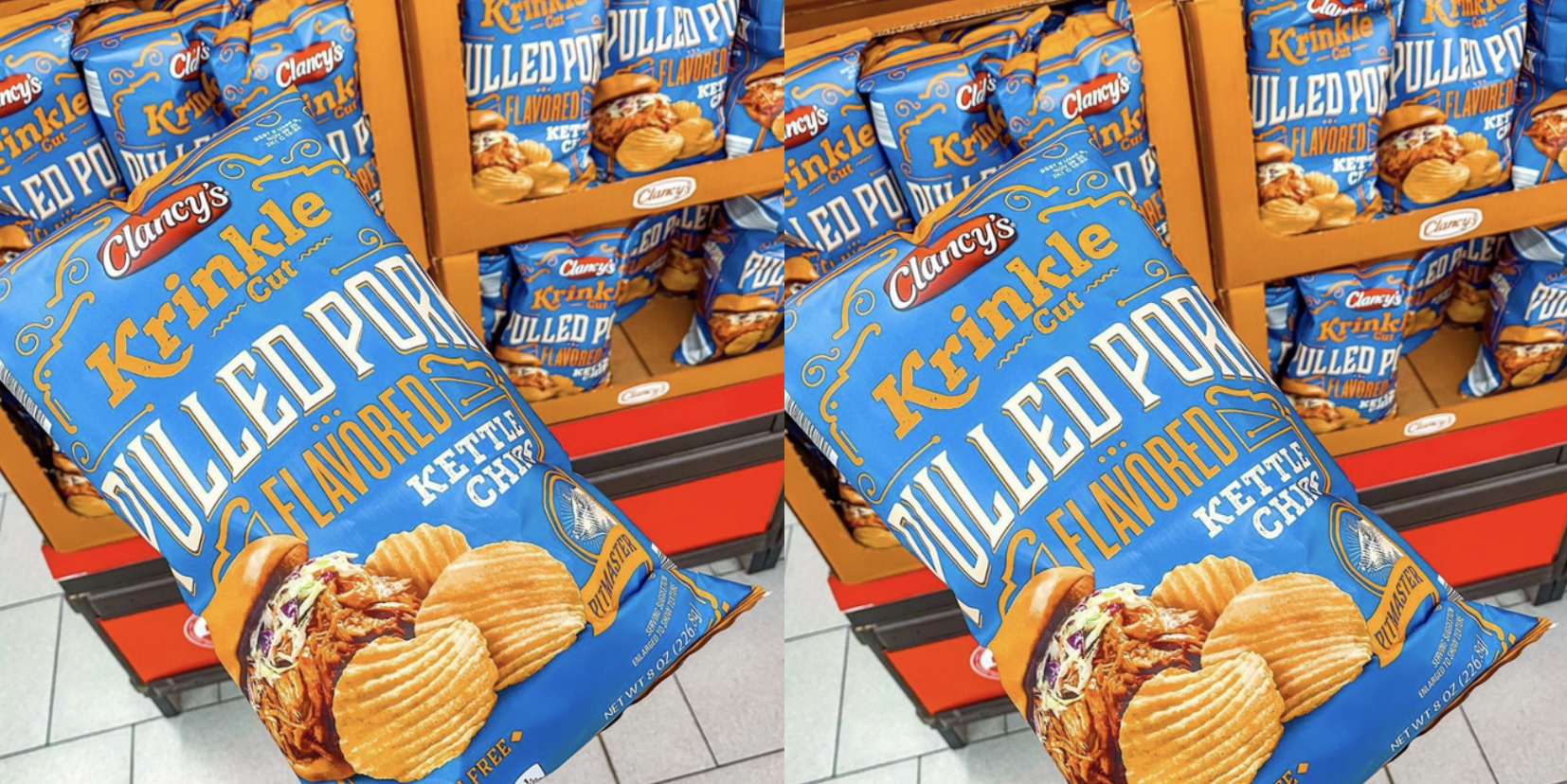 This is the other new flavor from Aldi's here.
The potato chips were nice and crunchy for sure.
I say this bad had some larger chips then the Beef Short Ribs flavors I tired.
I am not so sure this was a pulled pork flavor. Sure did get some vinegar flavor here.
I will give this chip a medium sized thumbs up.