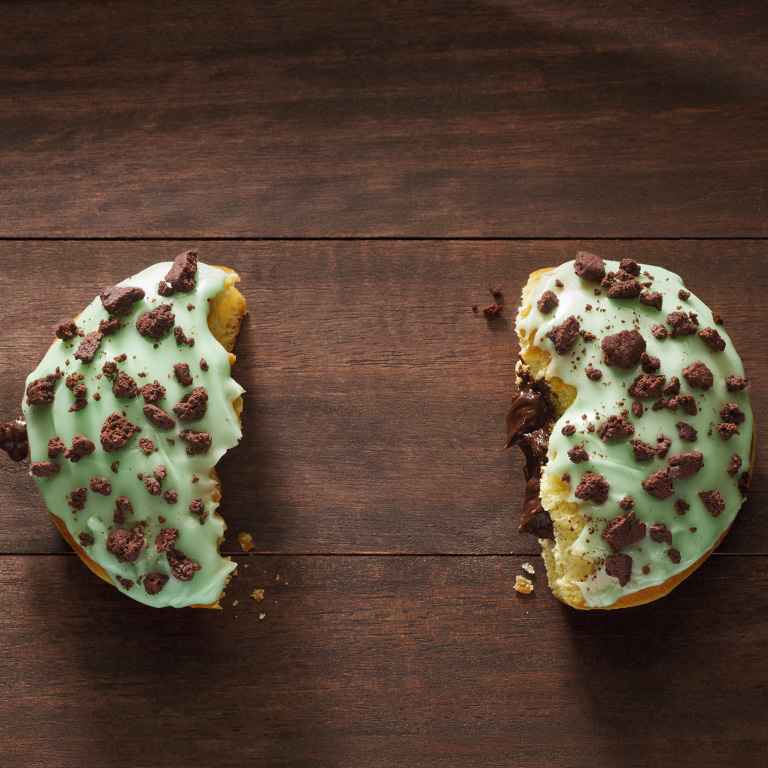 This is the latest doughnut from the company. I had to pay 1.29 which included tax for the right to have this doughnut.
The doughnut looked great.
The creme filling was the best part of the doughnut. Solid mint flavor.
The rest of the doughnut was a bit of a bust.
I will give this doughnut at best a medium sized thumbs up. The price increase on the doughnut pissed me off though.