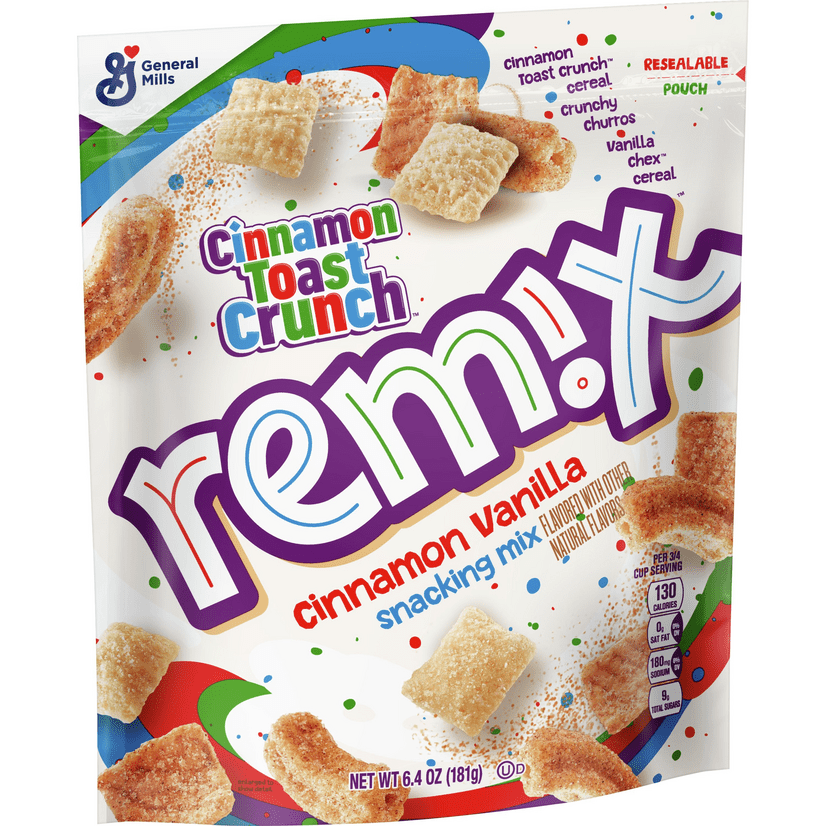 this is supposed to be a new item I could only find at a local grocery store.
One 6.4 ounce bag was 3.99
This bag included.
Cinnamon Toast Crunch Cereal
Cinnamon Toast Crunch Churros cereal
Chex Vanilla Cereal.
This was a nice mix, but you could say they were super lazy here as no extra special ingredients were used in making this mix.
The taste was really good.
I would give this mix a big thumbs up just for tasye
BUTTTTT
on price this gets a thumbs down though.
Even if you could get this item on sale for 3 bucks a bag the cost for the three cereals alone runs roughly 10 bucks at the same grocery store.
That gives you roughly 36 ounces of cereal vrs 19.2 by just buying the new bags.
A fail. They do have other mixes that may be even better.