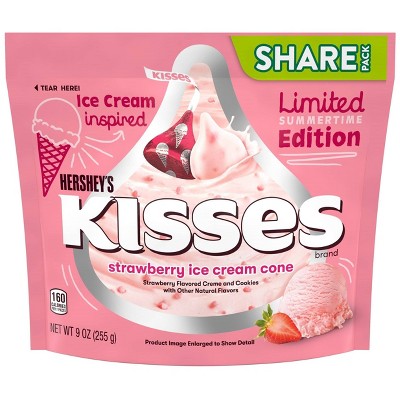 Well This item I could only find this flavor at a Target.
This one included strawberry creme and cookies flavored item here.
Weather or not they have used artificial or natural flavors they got the smell down big time.
They also went the extra step and put cones of the wrappers which I just liked.
The cookies did make it feel like I was eating a strawberry flavored ice cream cone.
To me this was a flavor win for sure.
A big thumbs up from me and a must try.