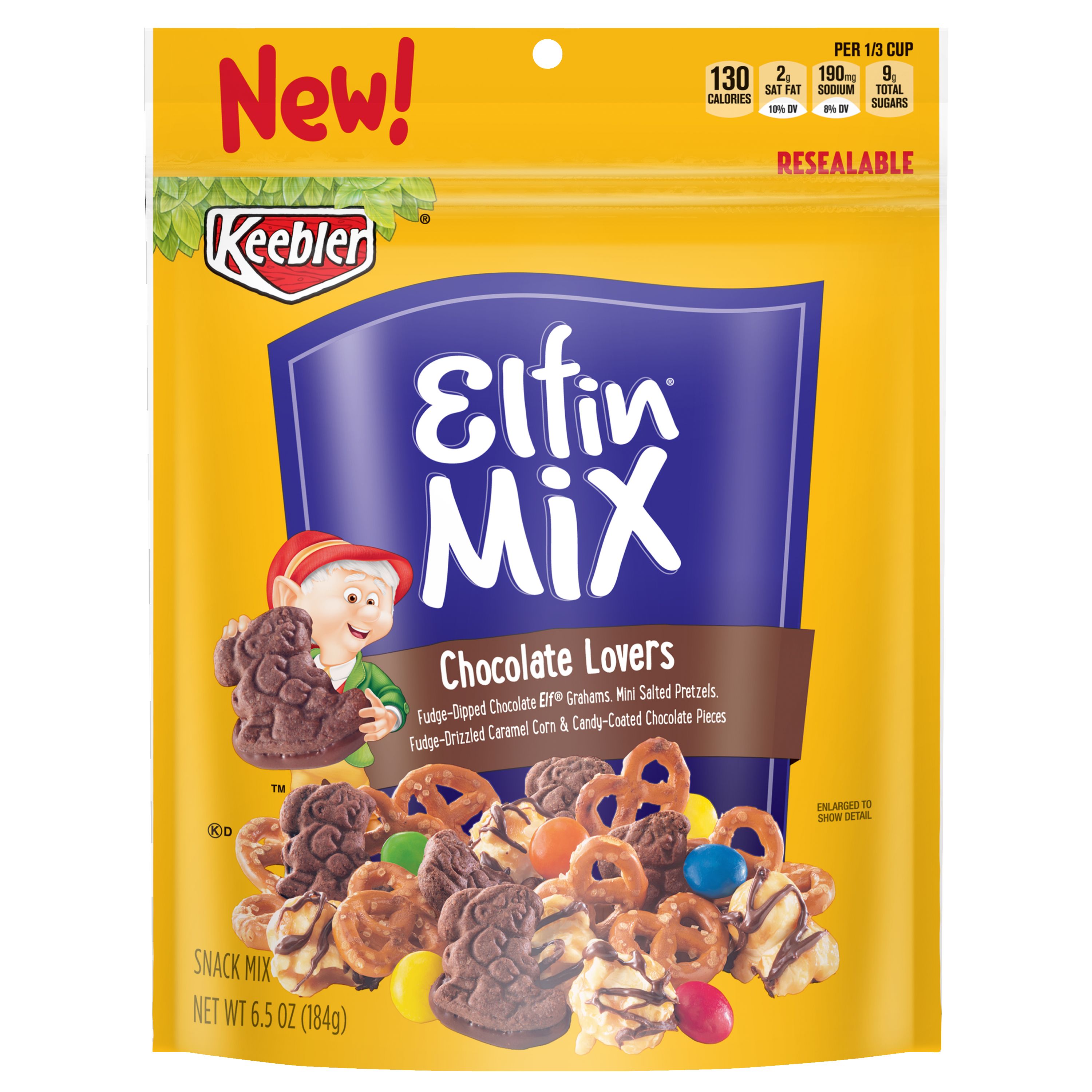 Well this is supposed to be a new item from the company I spotted at Wal-mart.
You get:
Fudge-Dipped Chocolate Elf Grahms, Mini salted Pretzels, Fudge-Dipped Caramel Corn & Candy Coated Chocolate pieces.
The cookies were certainly tasty.
the Salted pretzels were very certainly salty and had solid pretzel flavor.
The popcorn was tasty as well.
The chocolate pieces were good, BUTTTTT the bulk of them were at the very bottom of the bag.
I have to give this item a medium sized thumbs up at best. Nothing super special here.