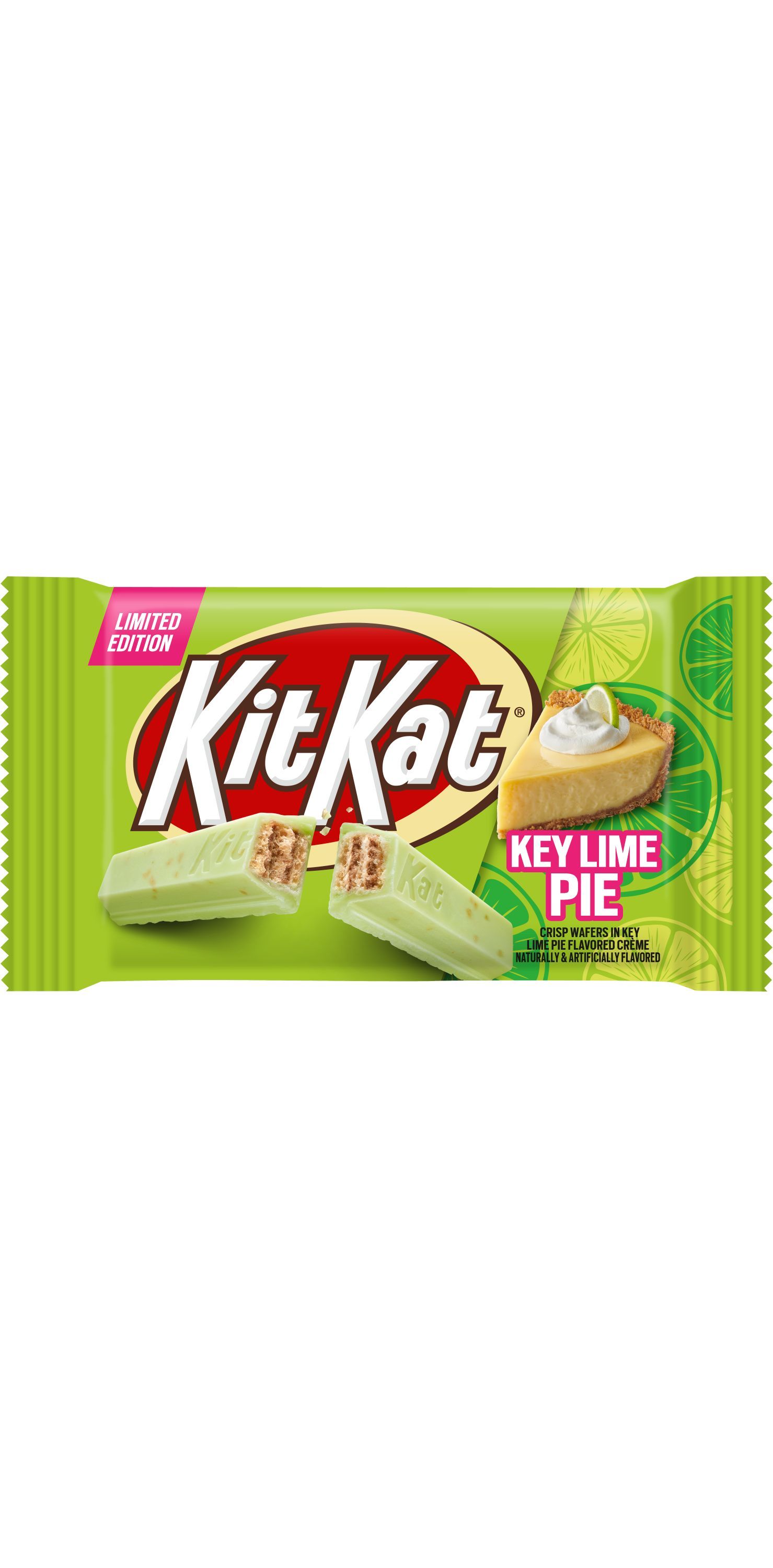 I spotted this somehow at a Wal-mart in front of the store as I walking out with a small order of food I paid for.
this is supposed to be a limited edition flavor.
The kit kats did have the Key Lime Pie color to them.
the Key lime pie flavor though was weaker than the M&M's version I tried out.
Same kit kat crunch as usual.
I could only give this a medium sized thumbs up at best.