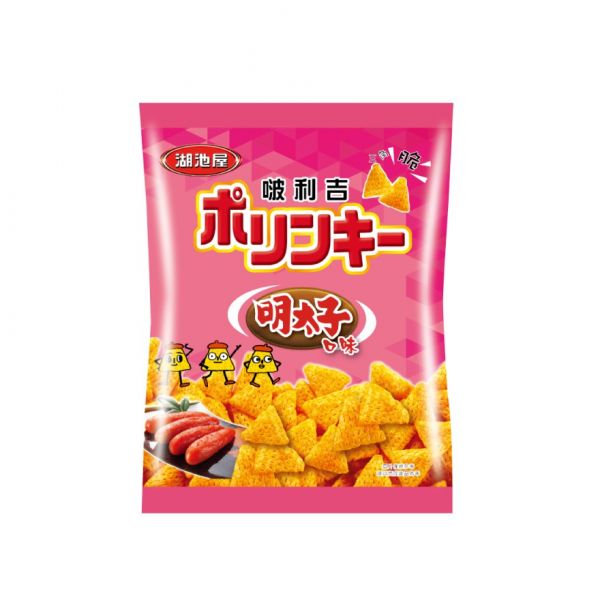 Back to the big Asian food store for this item.
These had a Doritos 3d shape to them although flatter.
Mentakio is supposed to be salted fish roe flavor here.....
I do not know if I tasted any fish flavor here.
The salt flavor though I could taste. It was strong!!
The crunch was not bad at all.
I will give this item a medium sized thumbs up.