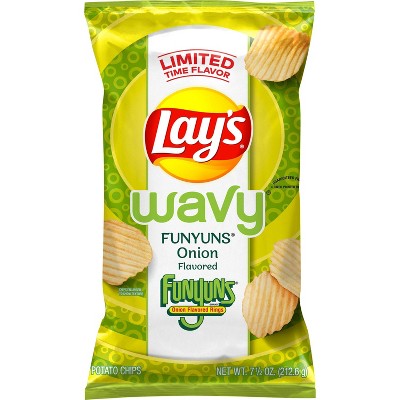 Yes this is new thing and I spotted and picked up a bag at Dollar General. Should be at more places than this though.
The flavor of the funyun onion. The crunch and look of a wavy lay's potato chip.
I wonder what the company was thinking here??? Were they lazy?? Do they need to do the flavor contest again??
If I want a funyun I want a funyun and not this.
Yes I got some of the funyun flavor not a full on all of it.
I did not get the crunch of the funyun which is what we really need here.
over all a bit of a flop.
A minor thumbs up from me here.