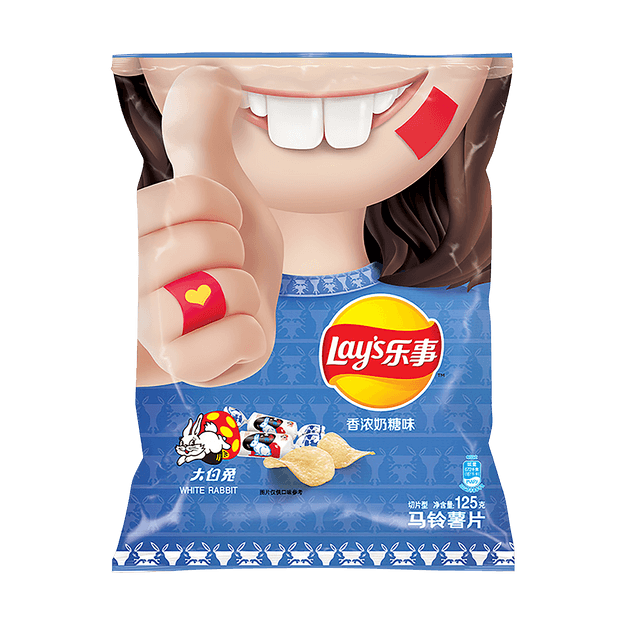 Back to the big Asian food for this flavor potato chip.
White rabbit candy is just a toffee flavored candy.
The potato chips were white in color.
I say this did have solid toffee flavor here. Spot on flavor.
nice crunch..
I will have to give this potato chip flavor a medium sized thumbs up here.