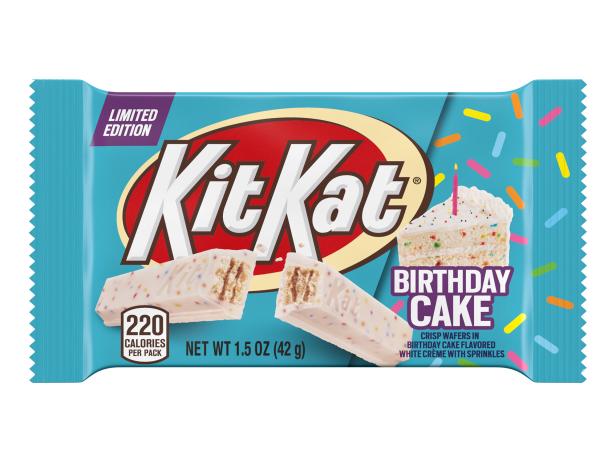 This one was spotted by me at Wal-mart in the checkout lane area and is new for 2020.
This one is supposed to have Birthday Cake flavored white creme with sprinkles.
Well I can certainly say one Kit Kat piece looks like the the item in image.
We sure did have sprinkles and you can easily see them on top of each bar.
This tasted like the Frosting more than Birthday Cake.
The sprinkles though did bring in the Sprinkles crunch.
I say it had the same Kit Kat crunch as you always get.
The flavor here though was really good.
I will this one a big thumbs up and pick one up if you can find one.