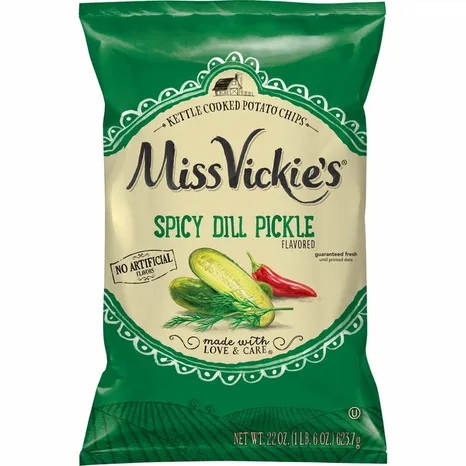 I found this at a store that was selling it and picked up a bag.
Some of the chips in the bag were nice and big.
The chips were nice and crunchy for sure.
The Chips had a light level of pickle flavor. The chips also had a light level of spice as well.
The flavor here was amazing as nothing was overpowering.
A big thumbs up from me for sure on this bag of potato chips.