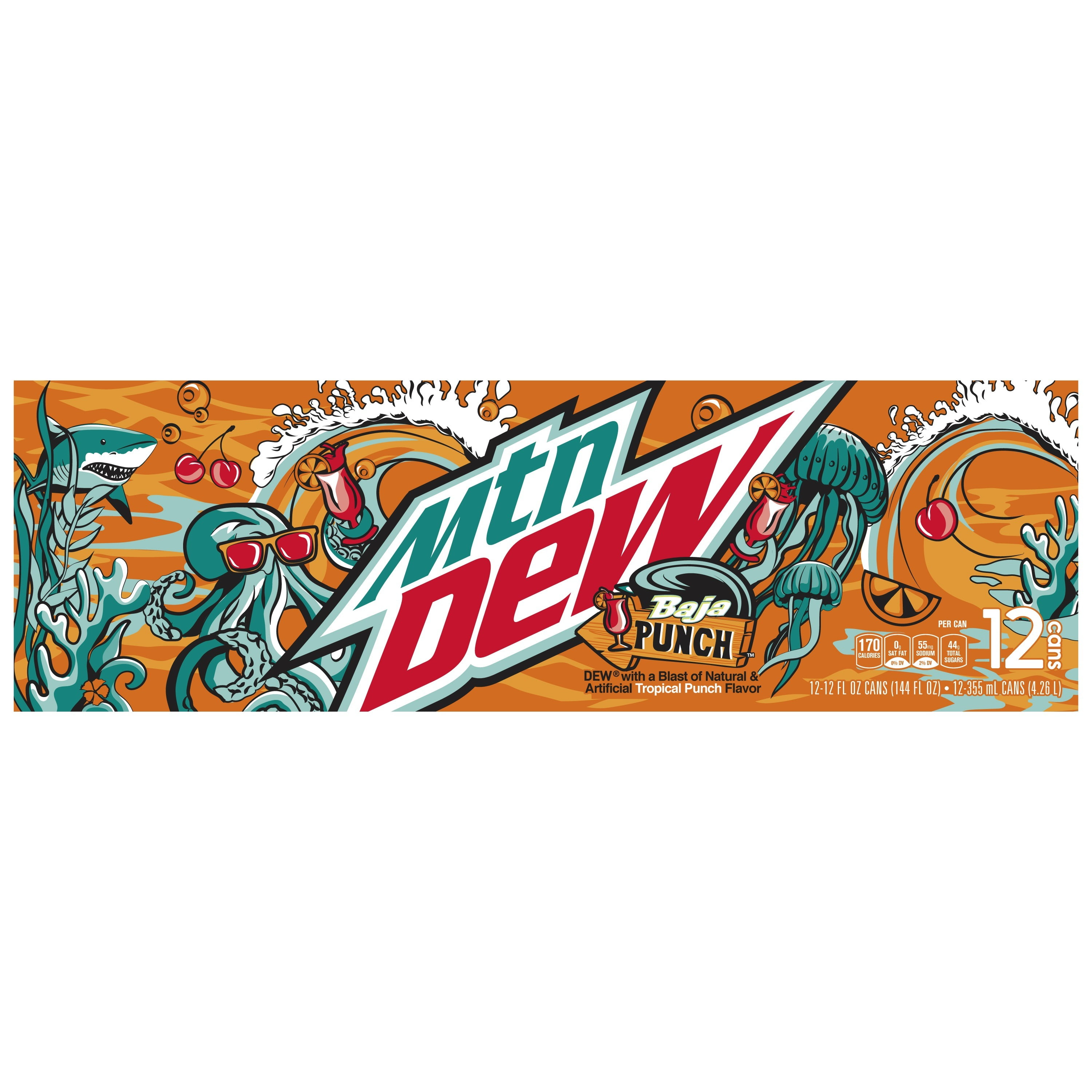 Spotted this at a Wal-mart.
This is supposed to be Mountain dew with a fruit punch flavor to it.
I like the look of the box and can though.
I pour out a bit and it did have a fruit punch like color to it.
The taste here of this soda was not bad at all. The taste though was not that special at all.
A medium sized thumbs up here.