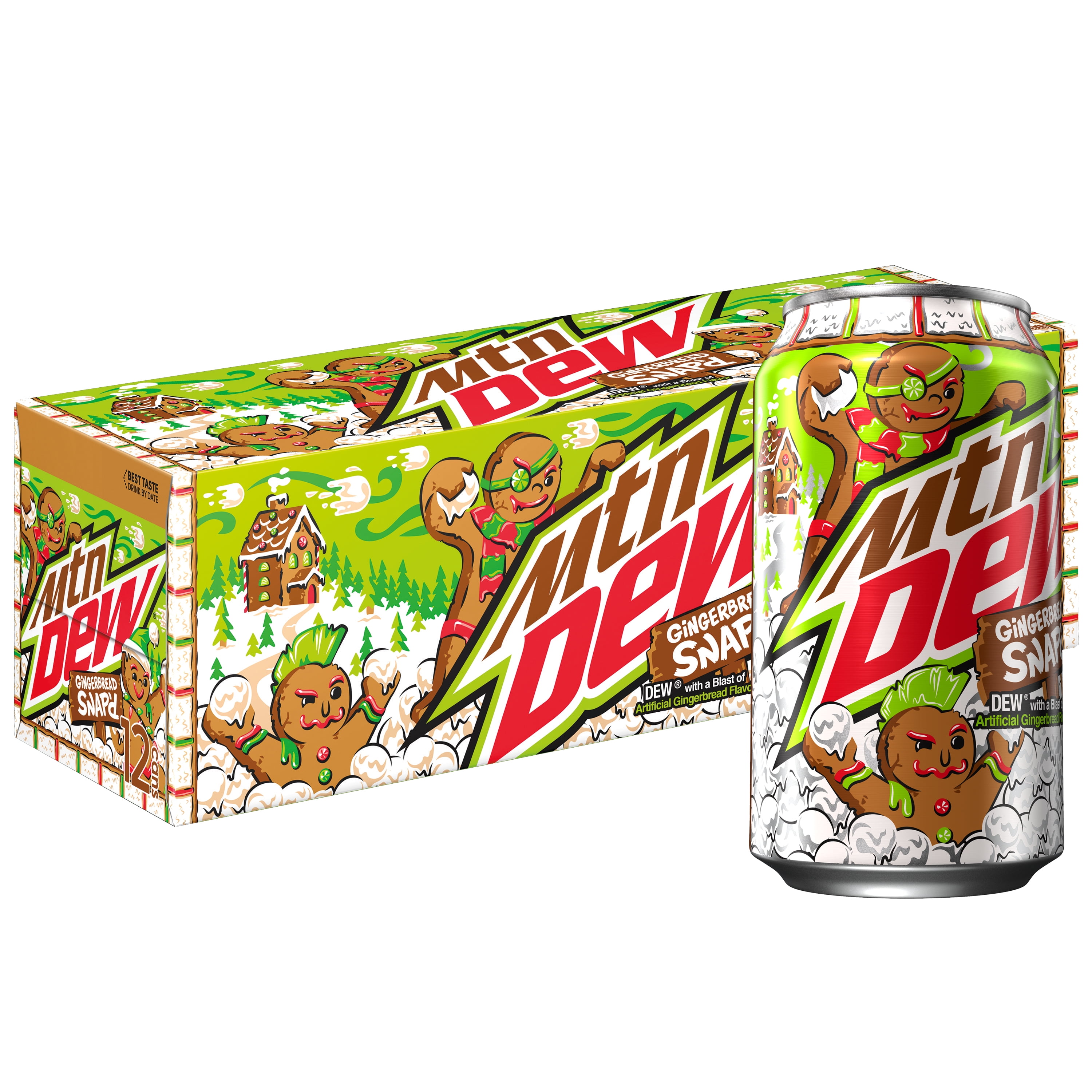 This is a brand new flavor of soda from the company for the holiday time period. Not the first company to pull off a gingerbread flavor.
I will say the can label and box art is amazing.
The soda is white-ish in color.
The soda did have some gingerbread flavor to it. Just not a lot of it.
I would have liked a more brown colored soda here so it looked more like gingerbread.
A medium sized thumbs up at best.