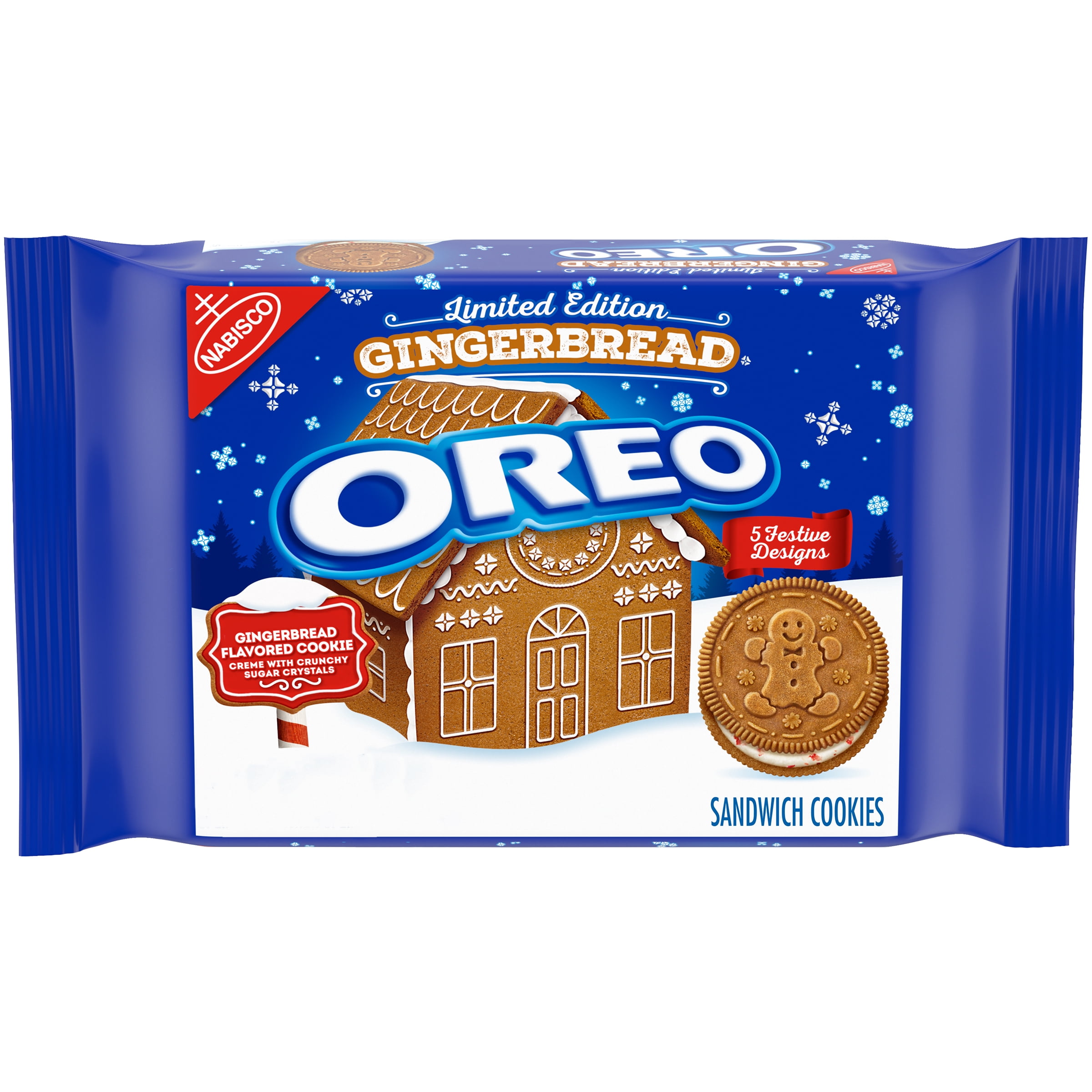 This was purchased at Walmart.
this cookie includes 5 designs.
It is a Gingerbread cookie with some creme that has crunchy sugar crystals.
The cookie taste was certainly amazing.
The creme taste was not super special although I could get some crunch from the crystals.
This was a big thumbs up from for sure and pick up a package for sure.