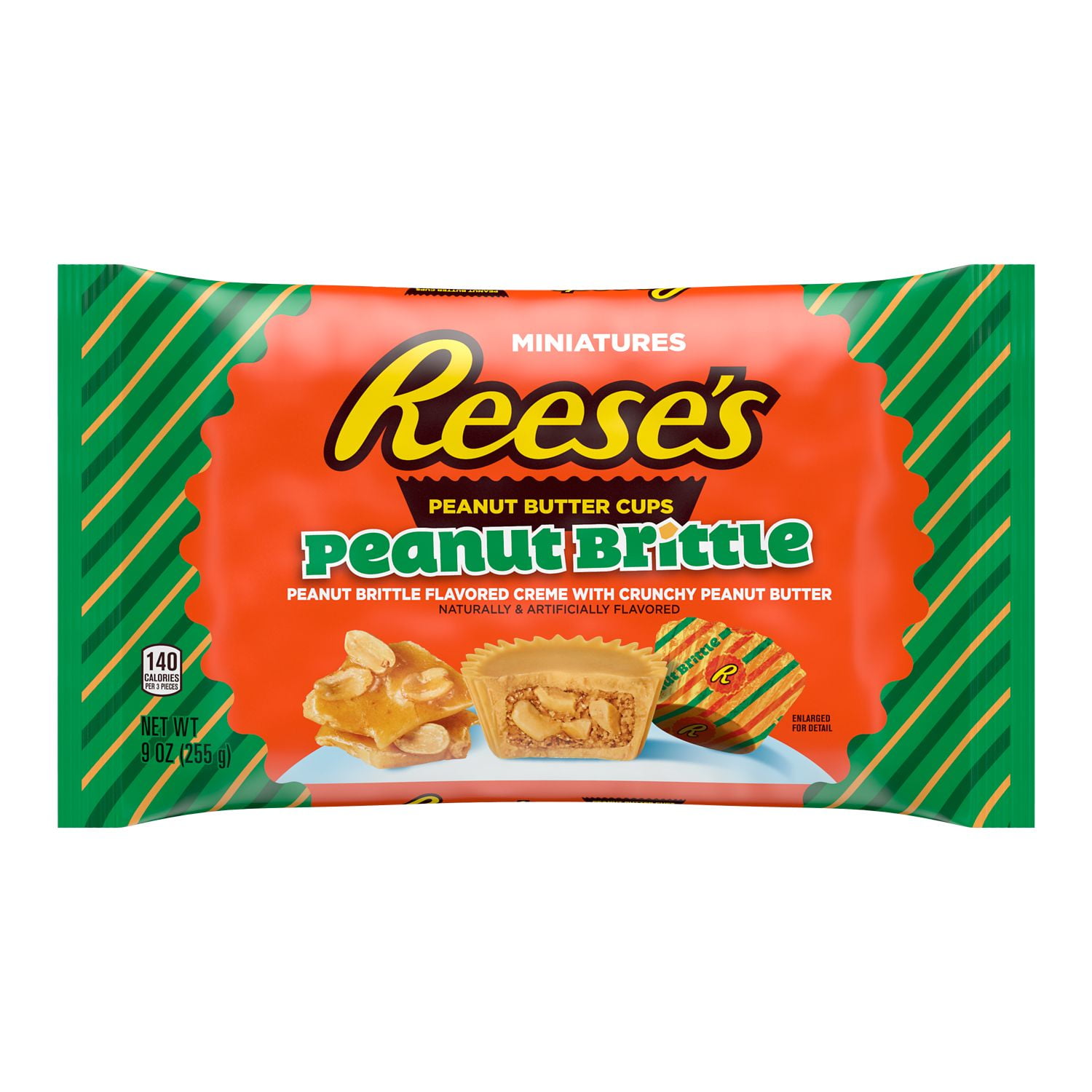 This is supposed to be a new item from the company.
I picked it up at a grocery store but should be at Wal-mart as well.
Did not see this yet in something larger ands may even be better tasting.
The Creme color does look like Peanut brittle.
A but hard to distinguish it from regular Reese's cup though.
A medium sized thumbs up from me.