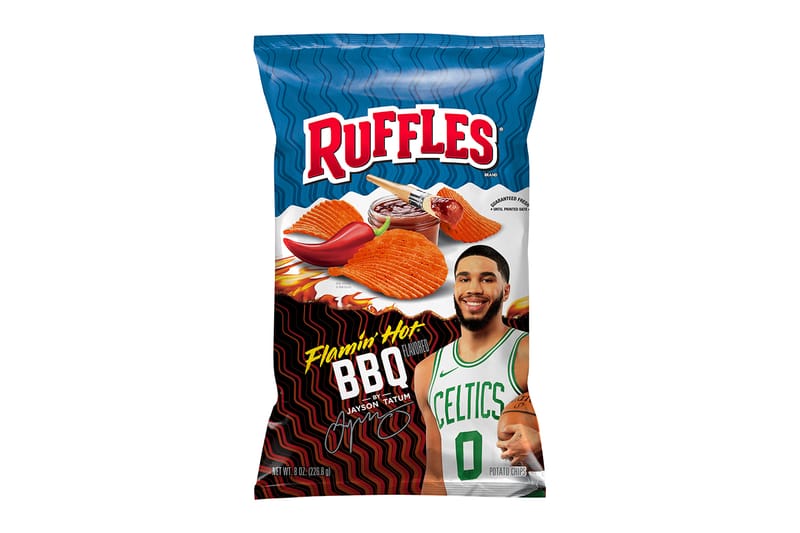 I picked up this so called new flavor at Wal-mart.
I like the crunch of the ruffles chip.
The chips sure did have some seasoning on it.
I could taste some BBQ flavor here.
the problem is the flamin hot part is soooo weak.
A medium sized thumbs up at best.