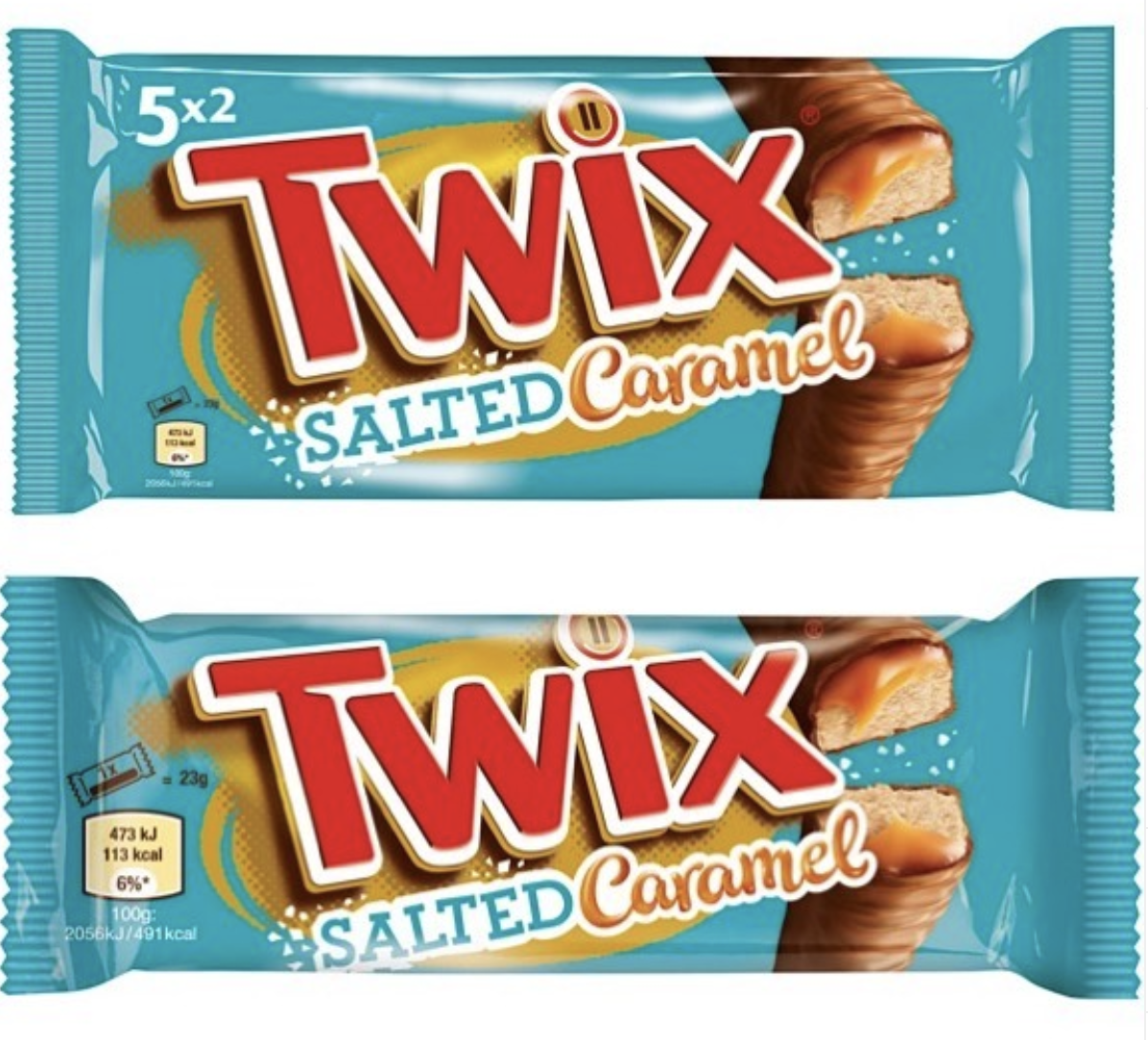 This is supposed to be a new flavor from the company.
I was finally able to spot one at a wal-mart. Looked liked I picked up the last one in the box.
Same Twix shape and soft crunch.
I certainly got a salty taste from eating this.
A solid flavor for sure here.
A big thumbs up from me on this item.