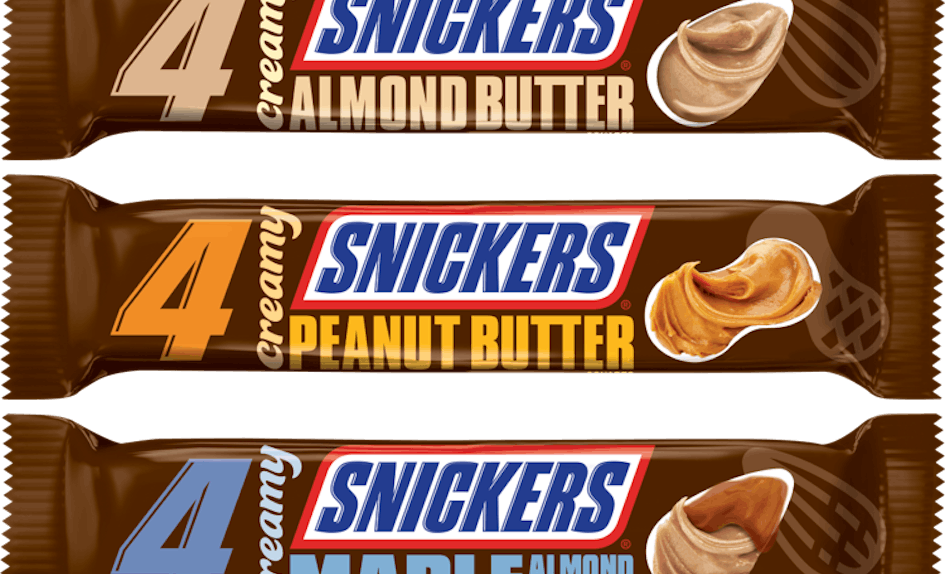 I spotted both of these candy bars at Walmart for 1.34 a piece.

First off Creamy Peanut Butter...
We get 4 squares here with peanuts, caramel, and milk chocolate.
The package says we get two servings.
I will say this was creamy.
I will also say this was a bit easier of a chew than a regular snickers candy bar.
It also did not have the peanut crunch of the regular snickers bar.
I liked this one enough to give it a big thumbs up.
Second will be Creamy Maple Almond Butter
This one has almonds, Maple Flavored Caramel, and Milk chocolate.
When I opened up the package I could smell a faint maple flavor imo.
This one was not as special. Did not taste much maple in this...
It was just as easy of a bite as the creamy one I had.
Almond butter was just not that special though.
A medium sized thumbs up for me on this.