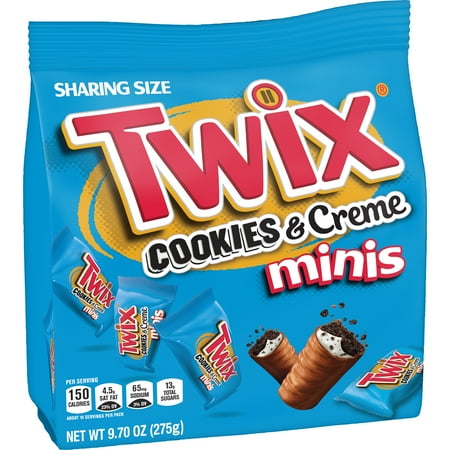 Spotted this bag at a wal-mart. This is supposed to be a new item.
This certainly has a cookies and creme color on the inside.
Taste was not that bad though.
I just did not think it was that much different from regular Twix though.
Same Twix like crunch.
I give this one a medium sized thumbs up.