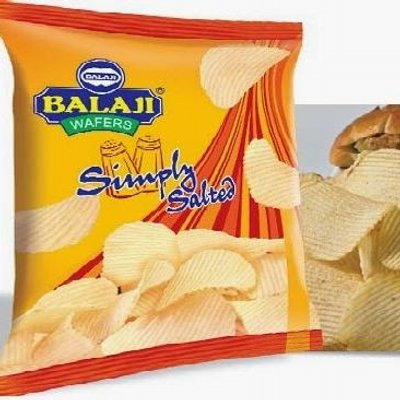 I went to the local Indian food store and saw this item...
This was just your standard ridged potato chip.
The chips were mainly small and looked a lot like ruffles.
They sure did have a taste like ruffles though...
Nice solid crunch.
A big thumbs up from me and if you can find a bag pick one up.