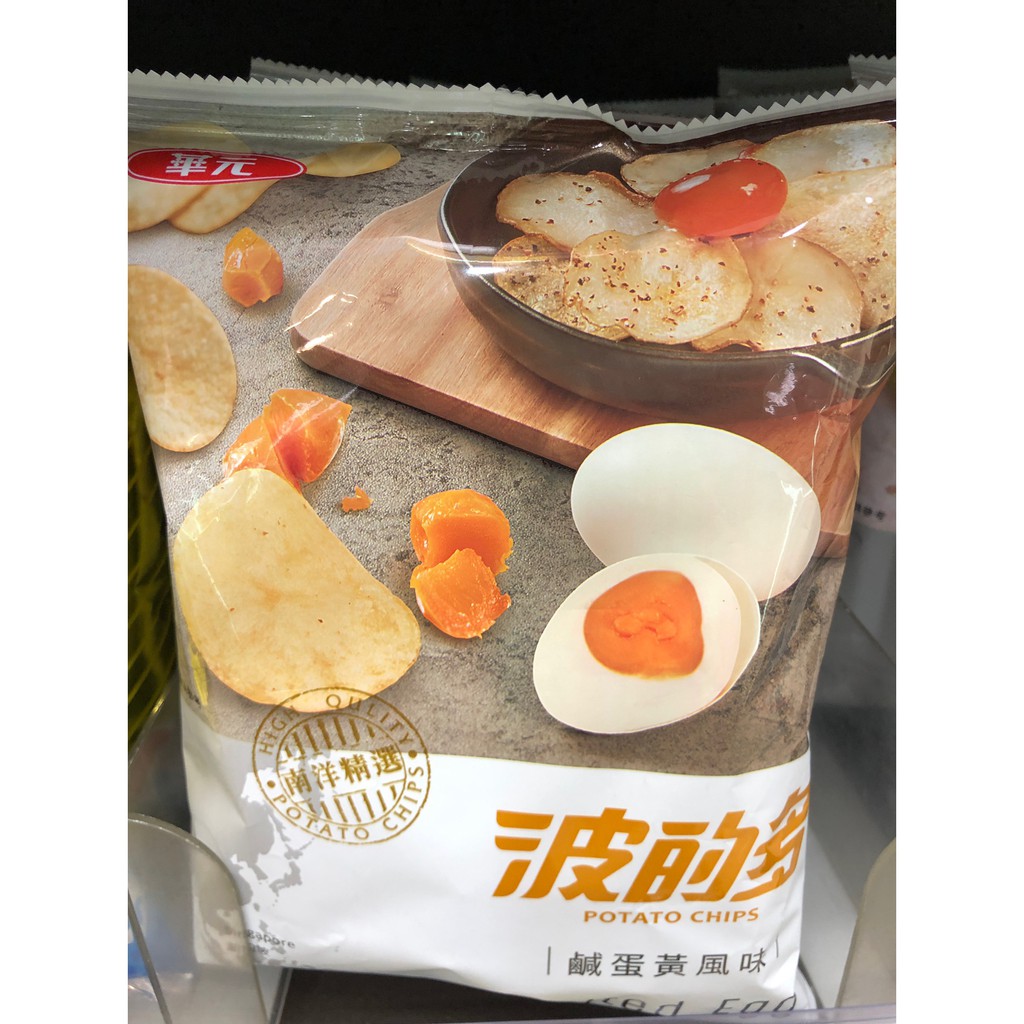 Yes folks back to the big Asian food store for this item in a small 1.9oz bag.
These potato chips did not taste bad at all though.....
I say they certainly had the taste of the egg yolk.
The chips had a nice crunch to them.
I will give this item a big thumbs up.