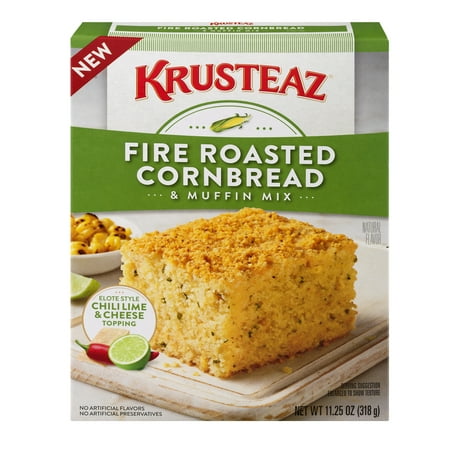 Well this is a new boxed cornbread mix I picked up at Walmart
This is the first time I had to use Mayo in a box cornbread mix.
This is also the first cornbread mix that included a spice packet. A so called Elote style chili lime & cheese mix.
I baked it off according to directions and took it out of the oven. Then it was time to put on the spice mix.
The spice mix sure did smell cheesy.
The main problem here is
YOU DO NOT GET ENOUGH SPICE MIX!
You would be lucky if it covers half of the baked item. The box is fully misleading on how much you get.
The taste of the cornbread though was really solid.
I will say if you did get a piece of the corn bread fully loaded with the seasoning you do get a nice kick of spice.
I will give this item a big thumbs up although I really wanted more spice mix.