Quote:
Originally Posted by
LadyCook61
Anyone use a grinder for sea salt ? Regular grinder does not work for wet salt. Sometimes I want a finer grain sea salt.
i was surfing a couple weeks ago and came across a site selling sea salt. there was one that said you needed a grinder that had ceramic grinders due to the moisture in the salt. if i can find the site again i will post the link. they also sold the grinders for the wet sea salt on this site. i will try to find the site for you.
here we go:
Ceramic Salt Mills
http://www.dowsers.com/page64.html
Fine Grind for Salt & Pepper

White $17.95 Black $17.95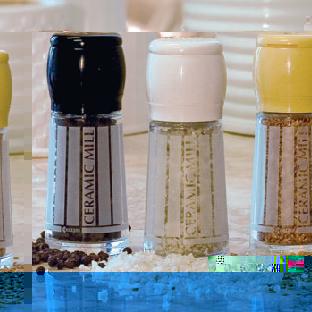 __________________



__________________

There is freedom within, there is freedom without

Try to catch the deluge in a paper cup

There's a battle ahead, many battles are lost