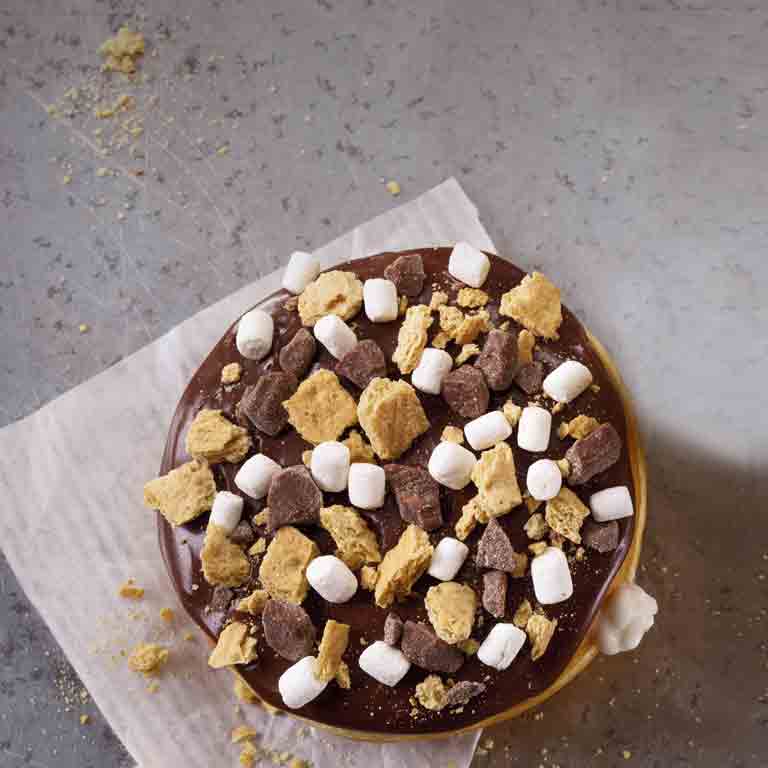 Well this is a new item from the company.
Sure did look nice.
Over all Flavor here was good, but not that special.
The graham cracker topping tasted a lot like the same one I had from the trader Joes item I tasted earlier this year.
The toasted marshmallow-flavored filling was a nice filling
I will give this item a medium sized thumbs up.