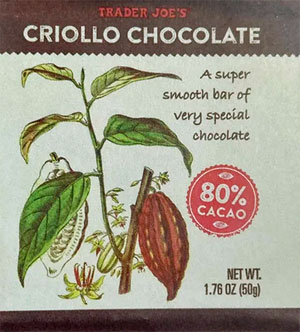 Well this is supposed to a brand new item at the store.
One bar is 4 pieces of chocolate that is supposed to be 80%.
The color of the chocolate was not a real dark chocolate here.
It did though have some bitter taste to it. Was not strong though and it did not last that long at all.
I will give this piece of chocolate a big thumbs up.