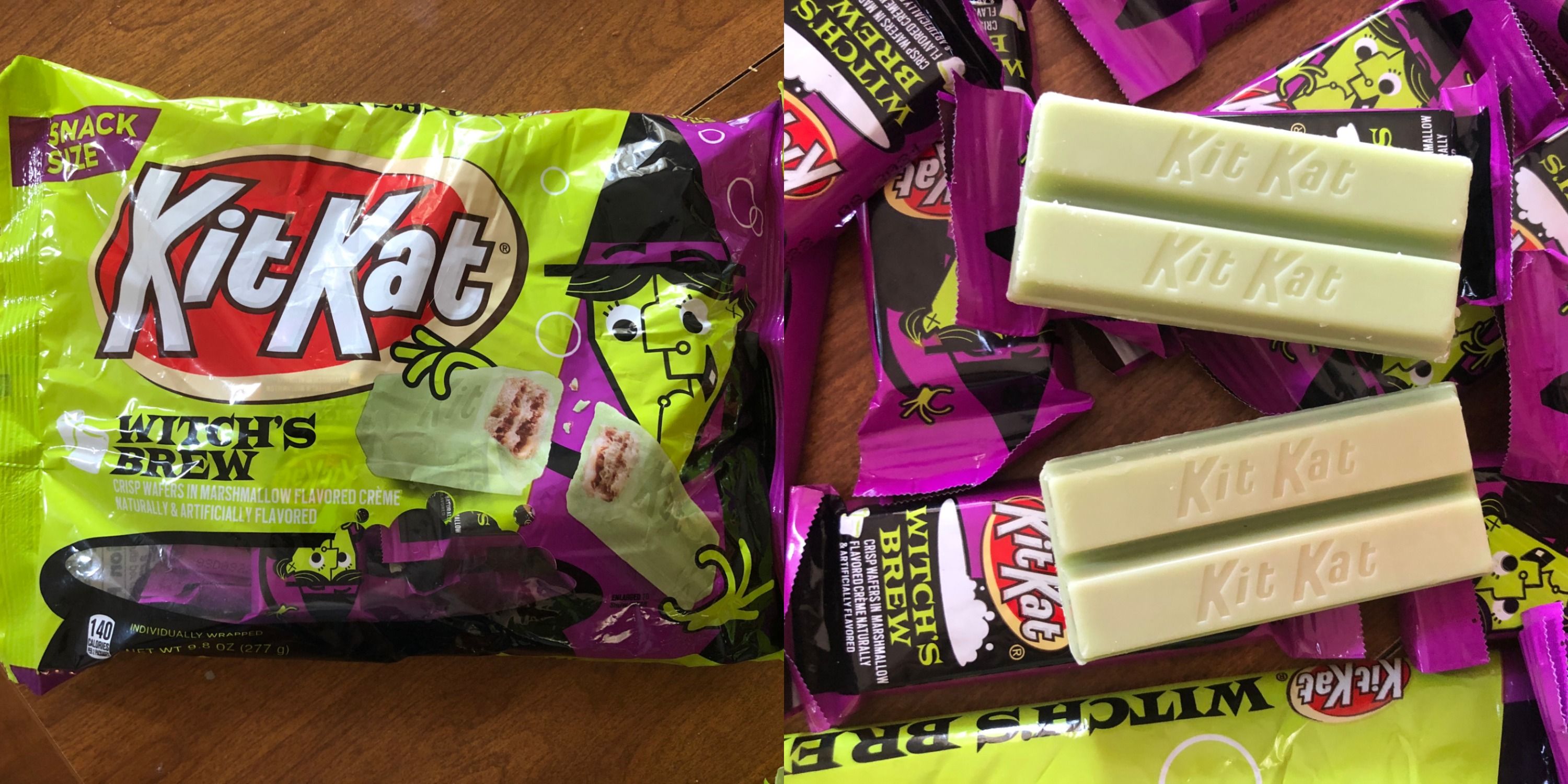 This is supposed to be a new item this year for the Halloween time period.
You get snack sized kit kat here that is green colored with marshmallow flavored creme.
To me you can just sell this with the regular normal kit kat color.
The marshmallow flavor here was really good.
Crunch was the same as a regular kit kat.
I give this flavor a big thumbs up and if you see a bag pick one up.