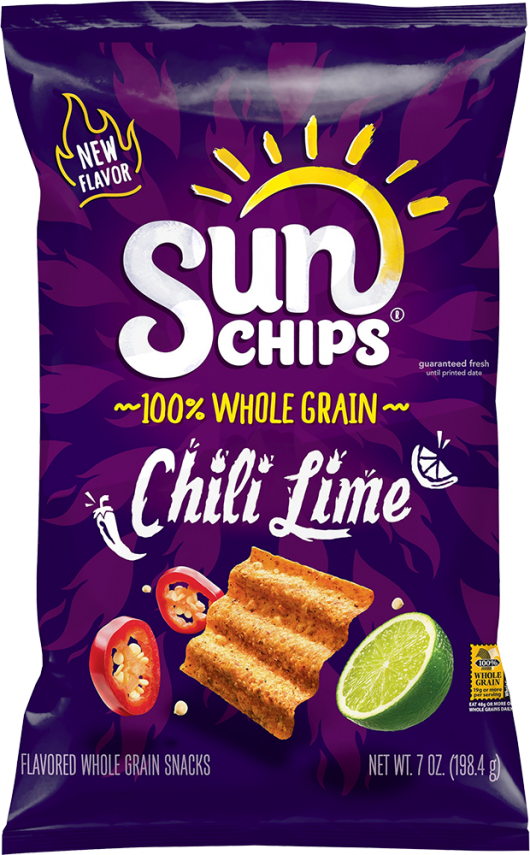 Well it has been a long time since my last Sun Chips flavor review but this is a new flavor out from the company.
I liked the crunch to the chips.
the flavor here was mainly chili imo.
the main problem for me is you did not have a whole lot of chili flavor to begin with.
the Lime flavor imo was even weaker than the chili flavor.
Taste here was good but I wanted more heat level.
A medium sized thumbs up from me at best on this one.