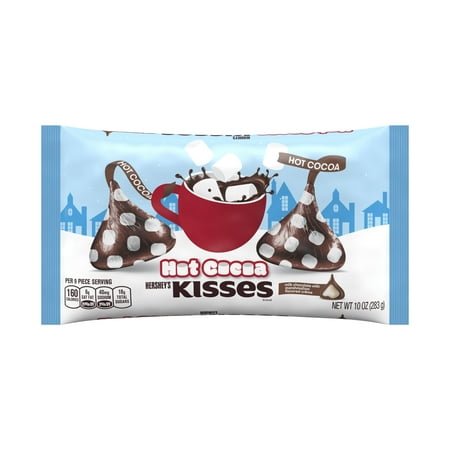 New for the 2018 holiday time period is this item and I say it is sold all over.
Hershy's Kisses with a mostly marshmallow creme center!
You can fully taste here the marshmallow creme and I liked the taste.
These sure do have a much easier bite than regular Hershy's Kisses.
I will give this item a big thumbs up for sure on this item.